Netflix has really carved out a niche for itself in the fantasy, horror, and sci-fi genres with content it provides from other creators and definitely from its own production efforts. With that in mind, here are 10 interesting and fun fantasy series to consider adding to your watch list.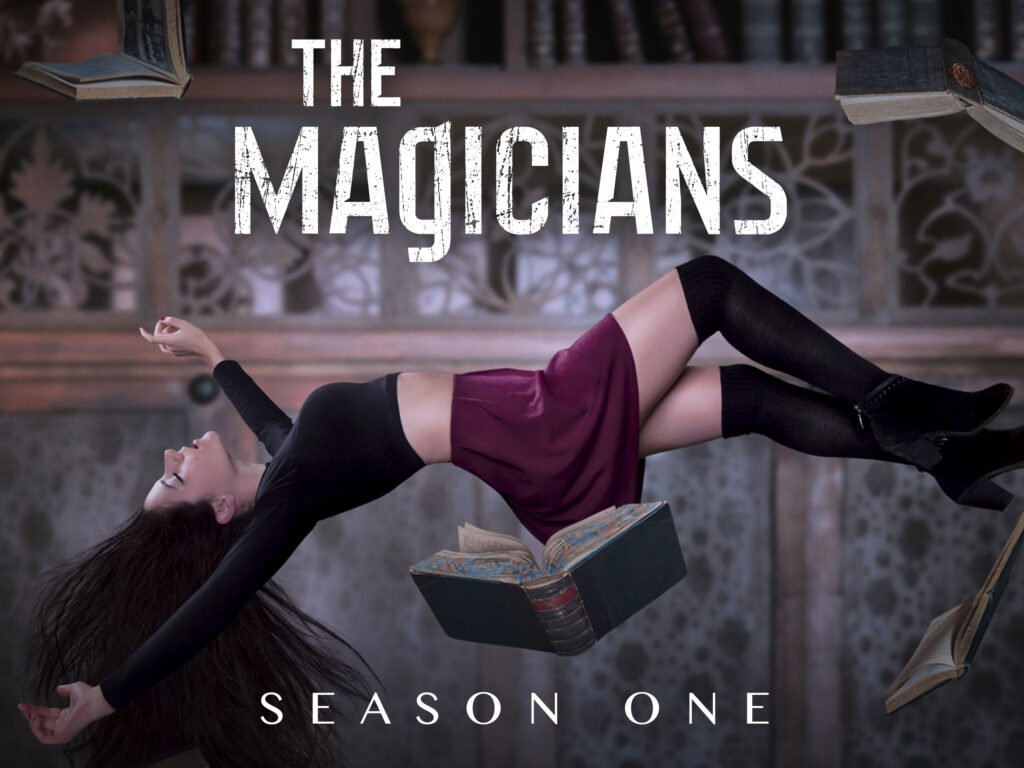 The Magicians (5 Seasons)
Originally produced and released on the SYFY Channel starting in 2015, The Magicians is an adaption of The Magicians trilogy, written by Lev Grossman. It begins with a standard urban fantasy concept, with magicians and various magical creatures existing in our 'real' world, but hidden from normal people. The main characters are college students who are attending a more mature version of Hogwarts, called Brakebills College of Magical Pedagogy. The 5 current seasons follow the growth of several students at the college as they discover an alternate reality (a grown-up version of Narnia), battle a dark wizard for their lives, encounter gods, demons, and all manner of challenges to both the magical and mundane worlds. The series takes a somewhat more adult look at themes we normally see in younger fantasy fiction.
Penny Dreadful (3 Seasons)
Showtime produced this Victorian-era supernatural thriller, filled with vampires, werewolves, witches, and demons. It also delivers some well-known literary characters like Victor Frankenstein and Dorian Gray, among others. It's definitely a more mature and dark series, through its 3 seasons, delivering a mix of horror, action, and drama. It also features a strong cast of well-known actors, including Ava Green, Timothy Dalton, and Josh Hartnett. It also spawned a spinoff show on Showtime called Penny Dreadful: City of Angels, which moves the action to 1938 Los Angeles.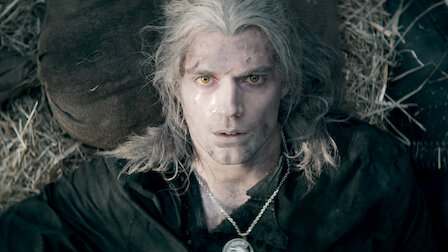 The Witcher (1 Season)
Based on a series of novels by Polish writer, Andrzej Sapkowski, The Witcher is a more traditional swords and sorcery series, set in an entirely different, medieval world. Launched in 2019 by Netflix, the series was a big success and a season 2 is already in the works. The story focuses on mutated monster hunter Geralt, played by Henry Cavill. The story is told in a non-linear format, which can be a bit confusing in the beginning, but begins to make more sense and become comfortable after a few episodes. If you like your heroes to carry swords, fight demons, and be men of action rather than words, this could be right up your alley. Similar to the previous two, this is more of an adult series, so not necessarily great for the kids.
Locke & Key (1 Season)
Netflix has found a sweet spot with creating fantasy series with a young adult target audience, that also really appeals to adults. Locke & Key is another example. Working from a graphic novel series of the same name from Joe Hill and Gabriel Rodriguez, the Netflix series focuses on three siblings who have moved back into their family home, following their father's murder. The house is right up there with the Hill House for gothic spookiness and fantasy. We get a witch trapped in a well, magical keys that give the holder fantastic powers, and an engaging group of younger heroes fighting for their family and friends. Season 2 is expected in late 2021 and a third season is already in discussion.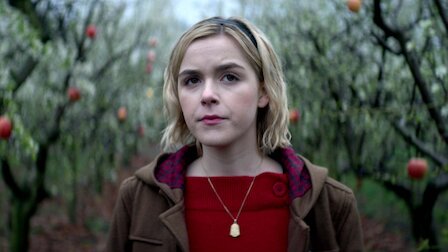 Chilling Adventures of Sabrina (4 Seasons)
What happens when you take the style of a CW show like Riverdale, put it on Netflix with more focus on magic, and the ability to push the rating to more of a PG-13 or light R? You get The Chilling Adventures of Sabrina. I mention Riverdale because Sabrina technically lives in the same DC universe that brings us Riverdale, although there is no official crossover episode between the two series. Sharp-eyed viewers of Sabrina will catch an easter egg reference or two to Riverdale during the series, which focuses on our hero Sabrina as she comes to grip with being a witch, while also living in the real world. We get a magical high-school, the devil, all sorts of demons, witches, ghosts, and other supernatural creatures – some good and some bad. The series did officially wrap after 4 seasons, so you can stream the entire story from beginning to end and watch Sabrina and her friends do battle with all sorts of forces of evil.
October Faction (1 Season)
Released in 2020, October Faction introduces us to a pair of monster hunters, trying to raise their teenage twins with no knowledge of the family business. As one would expect, this doesn't go as planned and the kids are drawn into the supernatural world. There are multiple twists and turns, as we learn that things are not exactly as they seem in many ways. It's a fun mix of action and magic, with a bit of a Men in Black vibe. However, the first season didn't catch as much of an audience as Netflix was hoping, so at the moment, no plans exist for a season 2.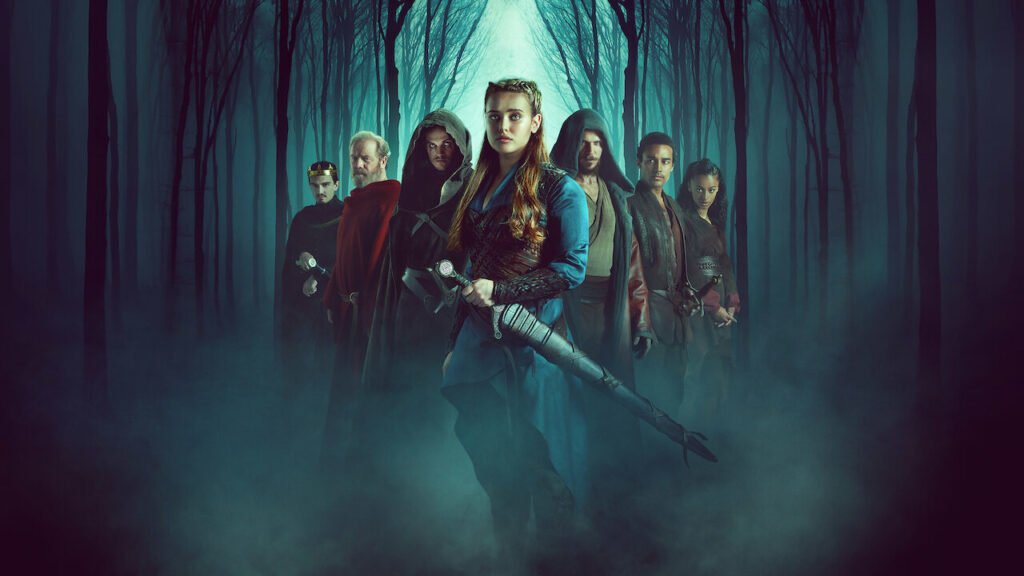 Cursed (1 Season)
Another Netflix-produced show, this one is based on the graphic novel, Cursed, by Frank Miller and Tom Wheeler. The story is a retelling of the Arthurian legend, with a young sorceress named Nimue and a young mercenary warrior named Arthur. They are involved in a battle to save the world of magical Fey creatures from the evil Red Paladins. Nimue undertakes a quest to deliver a magical sword to the wizard Merlin to save her people. From our knowledge of the Arthur legend, we know she is destined to become the Lady of the Lake and that Arthur will one day take up the magic sword Excalibur and become a king. However, this story takes place before those events. Season 2 has not yet been confirmed, so stay tuned.
Warrior Nun (1 Season)
This is yet another Netflix-produced series (do we sense a trend here?) delivering a supernatural teen-drama about a young woman who is brought back from the dead by coming into contact with a magical relic – a halo. The halo has traditionally been wielded by a chosen member of a sect of warrior nuns who battle demons for the Catholic Church. Another comic book adaptation (also a theme among a lot of these series), the first season tells us the story of Ava Silva as she comes to accept her place among the warrior nuns of the Order of the Cruciform Sword (and they come to accept her) in their battle with evil. Expect some twists and surprises by the end of the first season and a good setup for season 2, which has been confirmed by Netflix with no firm date yet.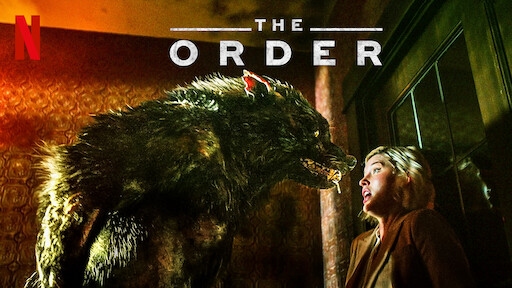 The Order (2 Seasons)
The last one on our list has a slightly lower budget feel (special effects-wise) than a few of the others but follows some familiar territory. Incoming freshman at Belgrave University, Jack Morton, has revenge on his mind when he joins the secret society, the Hermetic Order of the Blue Rose. His mother was a member and died at the hands of the society's leader, Jack's estranged father. As Jack tries to enact his plans for revenge, he is faced with werewolves, dark magicians, and romantic entanglements. It's a largely fun romp through a lot of familiar territory in the first 2 seasons, with a season three already confirmed.
---