Everyone who has a kitchen needs at least a useable set of pots and pans. But, if you're someone who takes your cooking a bit more seriously, such as moving beyond just boiling Ramen or making stovetop Kraft Mac & Cheese, you have probably invested in some slightly higher-end cookware. 
Since the pandemic, a lot more people are cooking at home. People have taken their cooking game up more than a few levels. If you fall into this category, you might be considering investing in some high-quality cooking tools. One of the best places to invest is in some great pots and pans.
But, there are a lot of options with different uses, so here is a quick guide to some great brands and where you might want to consider them in your kitchen lineup. 
All-Clad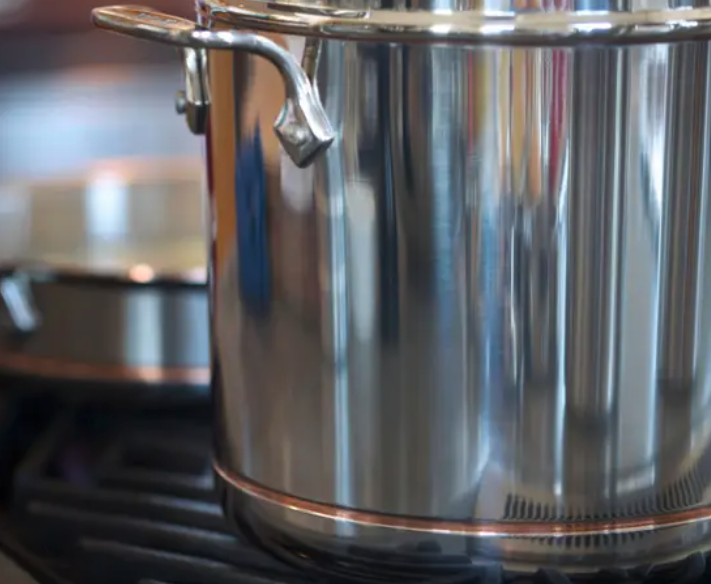 If you've done any looking at some higher-end cookware, then you have already run across All-Clad. They are well know for making what is likely the best stainless steel cookware available to consumers. The company has been in business since 1967 and while they also offer opinions in the non-stick arena, it's stainless where they really shine. 
You can look at three different collections (D3, D5, and Copper Core), all with particular benefits and varied pricing. But, you can expect to pay a hefty price for any All-Clad cookware you decide to invest in. But, these stainless steel options are meant to last a long time.
They are touted as being pans you can pass along to your kids. Basically, they are favorites of chefs and restaurants, along with consumers for a reason. You get what you pay for – high quality and incredible durability. 
Le Creuset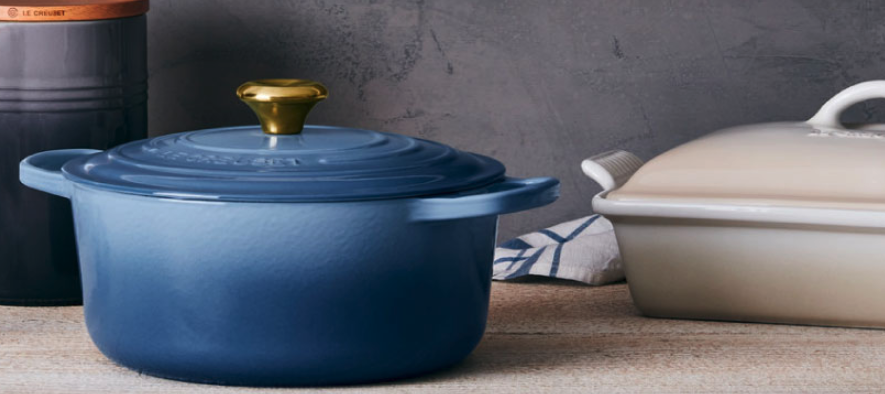 The Le Creuset is pretty much a household name when it comes to enameled cast iron cookware. You've almost certainly seen their multi-colored dutch ovens and other pans at their retail locations. They have been making a name for themselves since 1925 and they make beautiful and striking enameled cast iron cookware that will be a showstopper in any kitchen.  
All Le Creuset cookware is made in France ouf of cast iron, before the bold enamel colors are added. In particular, the brand is noen for its dutch ovens, but they also offer a variety of other pots and pans in a wide range of shapes and sizes. Like All-Clad, you will pay a price for the Le Creuset name, but it can be worth it for a pan that can last a lifetime.
Made-In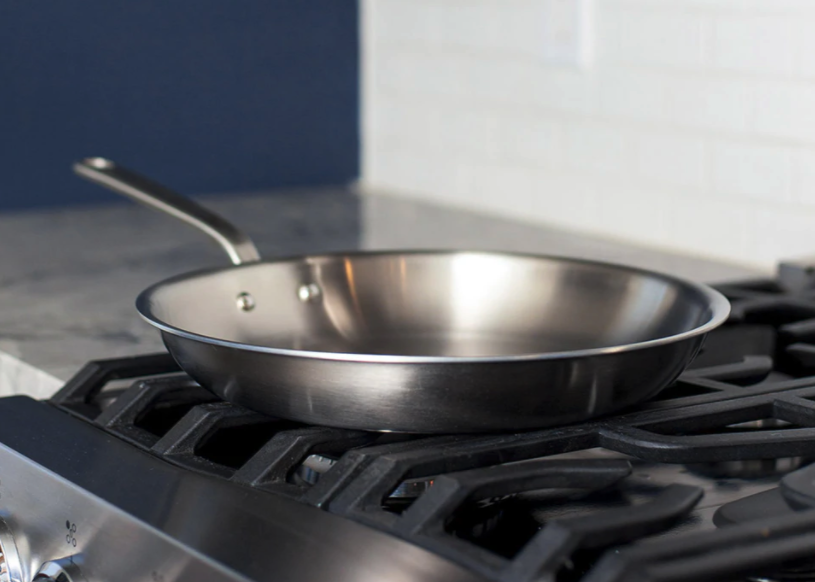 Well if you got sticker shock looking at those All-Clad and Le Creuset prices, Made-In could be what you're lookin for. This newer company (founded in 2016 in Austin, TX) offers professiona-quality cookware at more affordable prices. They have already gained credibility by being used in over 1,500 professional kitchens, including Michelin-star rated restaurants like Le Bernardin in NY and Alinea in Chicago. 
The prices are lower than some of the high-end competitors because they have adopted a direct-to-consumer model, where you can only buy Made-In cookware directly from the manufacturer. You won't see them in any store.  They have several high-quality product lines including stainless steel, non-stick, copper, and blue carbon steel cookware.
Once you get into the copper cookware, the pricing starts to go up quite a bit. Let's be clear, these aren't inexpensive pots and pans, but they will typically be significantly lower than some of the others on this list.  While they are new to the industry, their quality is expected to hold up with some of the other heavyweights in the years to come. So, this represents a potentially more cost conscious option for those still wanting professional quality cookware.
Scanpan

Looking for non-stick cookware? Scanpan should be on your list to consider. This Denmark brand has been in the business since the 1950s offering sustainable cookware long before it was a trend. Pans are created with 100% recycled aluminum to reduce waste. 
These pans have received rave reviews from places like Good Housekeeping and other cooking review sites as a great choice for quality non-stick cookware that also happens to be environmentally friendly. When it comes to price, Scanpan is a bit more costly than a typical ceramic non-stick pan, but it's also not typically 'break-the-bank' expensive.
Lodge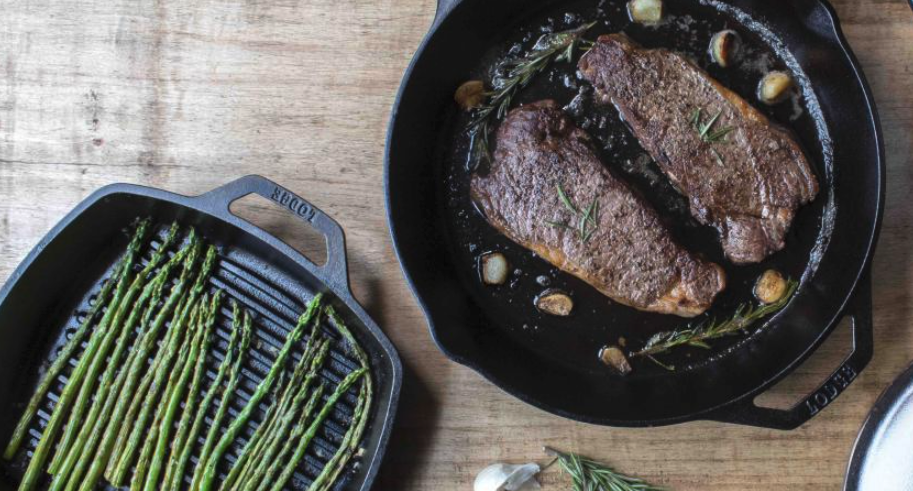 Wait a minute, don't I see Lodge cast iron pans for sale in my local grocery store? How can that be high end? Well, just because you can find them in a lot of places doesn't mean that Lodge isn't the top of the line when it comes to cast iron cookware. The brand has been around since 1896, making it the oldest one on our list. The US, family-owned brand in Tenessee makes a wide variety of skillets, woks, dutch ovens, griddles, and all kinds of other cookware. 
Lodge cast iron skillets are favorites of professional chefs, food magazines, cooking show hosts, and consumers alike. This is also a care where getting the best quality won't empty your wallet. Lodge cast iron cookware isn't necessarily cheap, but it can fit just about any home chef's budget, if you buy them over time.
Many chefs will tell you that if you can only own a couple of pots and pans, that one of them should be a cast iron skillet. So, give strong consideration to adding a Lodge pan to your kitchen arsenal. 
---