When it comes to Italian comfort food, a bowl of spaghetti and meatballs is a staple. Add a glass of wine, garlic bread and caesar salad and in front of you is the perfect Italian spread rich with flavorful ingredients.
This easy spaghetti casserole recipe takes about an hour and a half to prepare and only requires a couple of ingredients. This dish feeds four to five people.
Ingredients:
1 lb. ground beef
1 jar of spaghetti sauce (your choice)
8 oz. of sour cream
1 can of cream of mushroom soup
1 package (8 oz.) of spaghetti noodles
1 pack (8 oz.) of shredded cheese (your choice)
Directions:
Brown your meat, drain and add in spaghetti sauce. Season with salt, pepper and garlic salt. 
Boil enough noodles to fill about half of a casserole dish. Keep the noodles separate from the sauce
Mix sour cream and cream of mushroom soup in a bowl. 
Layer the bottom of your casserole pan with noodles.
Add your sour cream/cream of mushroom mixture for the second layer. 
Top it off with your meat sauce. 
Bake at 350 degrees for 30 minutes covered with aluminum foil. 
After 30 minutes, top it off with shredded cheese (your preference). 
Put back in the oven for 10 more minutes uncovered. 
Let cool then enjoy!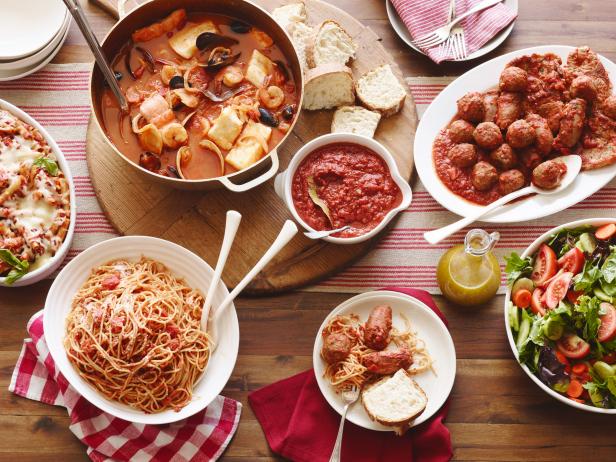 ---