We're still just into the new year and if there's one common resolution that many people make, it's to eat healthier. While that's a pretty vague resolution, one good approach is to take a more plant-based approach to your diet.
Sure, some people may just flip the switch and want to go full vegan, but maybe you just want to add some vegetarian recipes into your diet. The Flexitarian approach to eating (mostly plants, but still having meat on occasion) is popular for a lot of people, but with the modern western diet being so focused on meat and animal products, it can be daunting to make a switch.
Never fear! We're here to help with 5 vegetarian recipes that even a die-hard carnivore will love! I put myself into that category and I've tried every one of these recipes at home with really excellent (and delicious!) results.
Before we dive into the recipes, a couple of quick notes. Always remember that most recipes are a bit flexible in terms of ingredients. So, if there are certain items in any of these recipes that you really don't like (mushrooms? meh), you can likely make some substitutions, as long as the core ingredients stay the same.
Quick tip – don't take this approach in baking. Changing even one ingredient in a baking recipe could spell absolute disaster if you aren't a pro.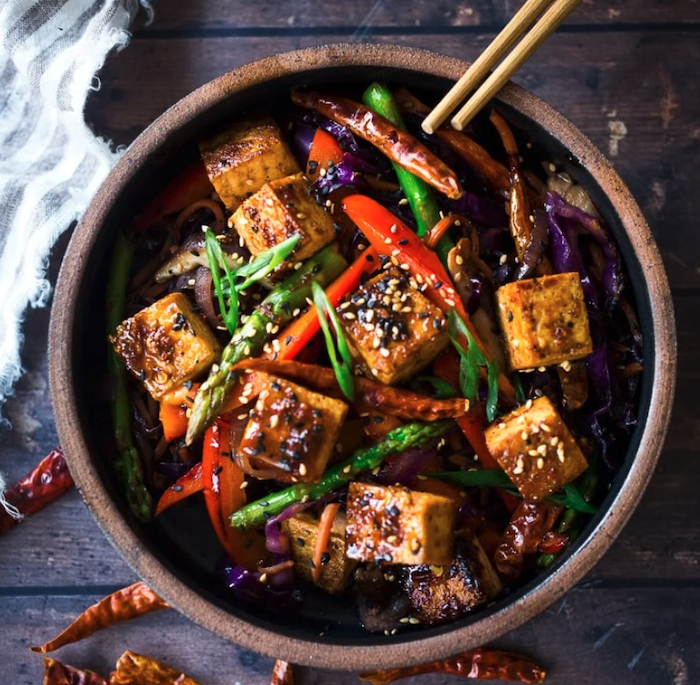 You're going to find a couple of recipes here with tofu. If you haven't cooked with tofu before, give it a try. You will be pleasantly surprised at both how easy it is to cook and also how flavorful it can be as a meat substitute. This dish brings a little heat to a very simple Asian bowl dish. The key ingredients are tofu and the Szechuan sauce. The rest is really up to you, as you can add whichever veggies appeal to you. Personally, I like the mix of cabbage, carrots, and then a green veggie like asparagus. You end up with a really colorful-looking dish that is packed with flavor.  
Check out the recipe at Feasting at Home.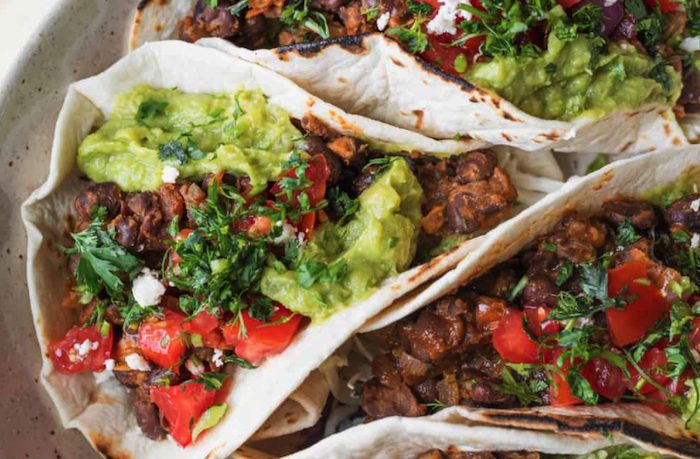 Who doesn't love tacos? If your answer is yes, you can just move along now. But, I expect no one said yes, because tacos are amazing. I consider myself a fairly sophisticated taco connoisseur, but my go-to recipes always involve meat of some sort. So, it was a bit of a step outside my comfort zone to try these black bean tacos. Consider it a successful step, as black bean tacos can be every bit as delicious as my usual chicken, beef, etc. options. This recipe from Delish Knowledge is really more of a guideline for using black beans as the focus of your taco and then gives you a lot of options around it. I virtually guarantee you will love the results. 
Check out the recipe at Delish Knowledge.

There's a reason that 'meat and potatoes' get put together. Potatoes are a great part of a filling meal. But, as anyone who enjoys a loaded baked potato can attest, they can also easily become the centerpiece of a meal. So, check out this super-filling spin on the loaded baked potato, that will easily remove the need to put a steak next to it on your plate. It uses black beans to add more protein to the dish and you get some really great flavor from the salsa and avocado. If you're not a big avocado fan (I am definitely not, but my wife loves them), you can just remove that from the final dish. 
Check out the recipe at Forks over Knives.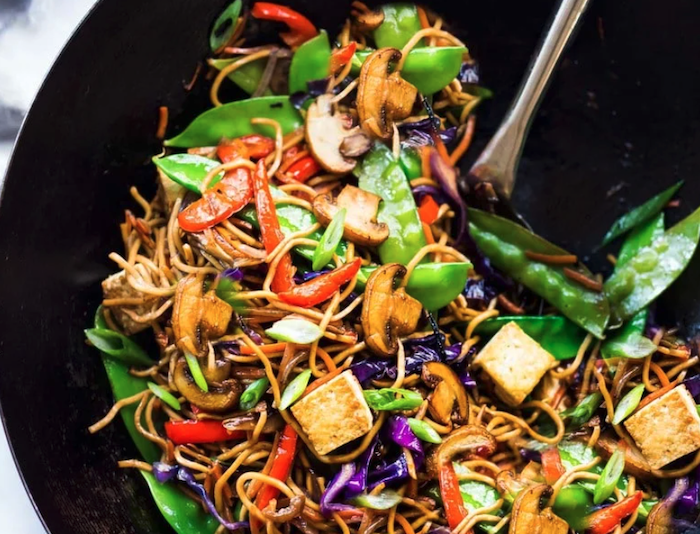 Here's our other tofu recipe, although the tofu is actually optional. I personally think it helps make this a much heartier meal, so it's highly recommended. This is a very simple and quick dinner recipe that brings out some great Asian flavors. Much like the Szechuan recipe above, you can really add whatever veggies you want to this one. One good approach is to try to add at least three different colors into that veggie mix. Red peppers, purple for the cabbage, green for the snow peas or edamame, etc. This is also one where mushrooms are entirely optional. If you're not a fan of mushrooms, but want to give them a try, cut them extra small and you won't even notice them in there. 
Check out the recipe at Feasting at Home.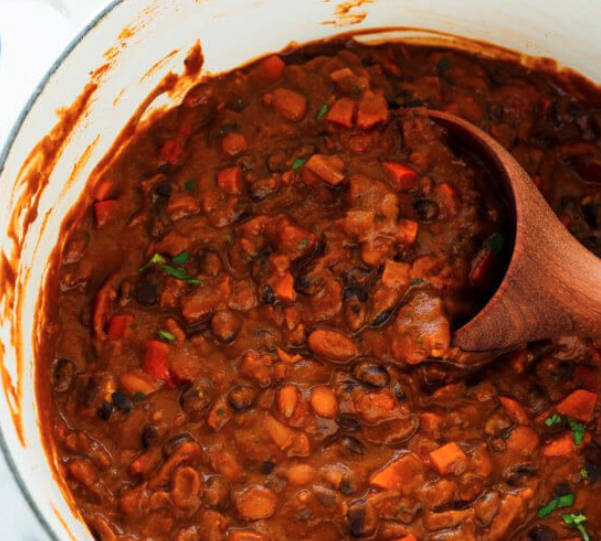 Chili is a pretty carnivorous meal in the vast majority of cases. In fact, there's a real debate on whether traditional chili should even have beans in it (I firmly believe it doesn't need them). But, we're making vegetarian chili here, so you better believe there are beans in the recipe and that's just fine. This recipe makes a very flavorful and hearty chili. Pro tip: if you want to add even a bit more heartiness to your chili recipe, consider adding potatoes. Just make sure they are cut up into bite-sized pieces and boiled prior to putting them into your chili. Almost any type of potato works, but you can also get adventurous and try things like sweet potato. 
Check out the recipe at Cookie and Kate. 
---