There are a lot of food and nutrition documentaries available to watch on one streaming platform or another. If you're just beginning to learn more about nutrition, you can be excused if you aren't quite sure where to start or which documentaries will give you some useful info.
So, here are four short reviews of a few popular documentaries that you can stream right now. We're not endorsing any of them in particular, but each of these can offer some interesting information to people looking to gain more insights into your nutrition options.
Forks Over Knives (2011)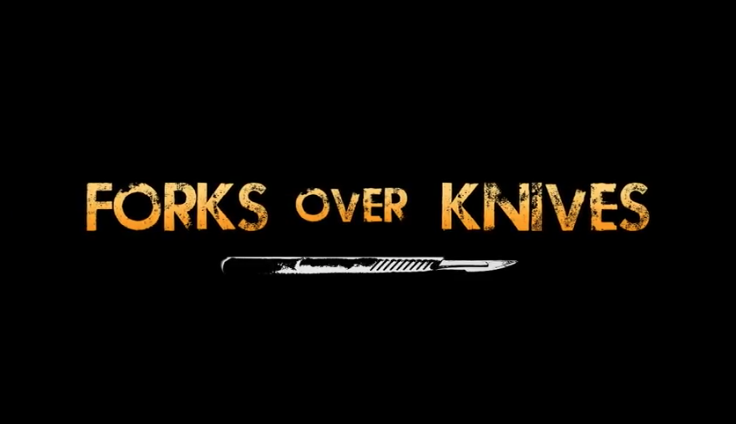 While this is the oldest documentary on our list, it has shown serious staying power, as people continue to turn to it for insights today. To be clear, this documentary takes an approach of looking at the potential negative effects of meat and dairy-based diets, while strongly promoting a plant-based (basically vegan) diet.
It's well made and provides a strong case for going vegetarian or vegan with your nutrition plan, with a focus on avoiding overly processed foods. It relies on studies from a few key researchers and their data. The China Study is featured prominently. If you're looking for information around a more plant-based diet, this is a good option. It is streaming on Netflix.
In Defense of Food (2015)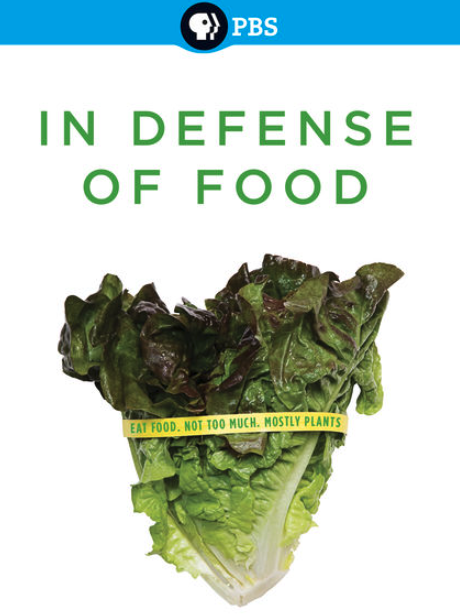 This documentary, based on the book of the same name by author Michael Pollan asks the question: what should I eat to be healthy? It explores how our modern western diet has been contributing to the rise in obesity and other illnesses and what we can do about it in our own diets. In the end, the film's advice boils down to 3 key strategies.
Eat food (and this largely excludes overly processed 'foods' that are easily accessible)
Not too much (it isn't all what you eat, but also how much)
Mostly plants (another strong argument for eating less meat)
The approach is largely more of a flexitarian style diet, that is plant-based, but allows smaller portions of meat than the typical western diet is based on. This is another well-researched but also very approachble nutrition documentary. You can rent it on Amazon Prime.
What the Health (2017)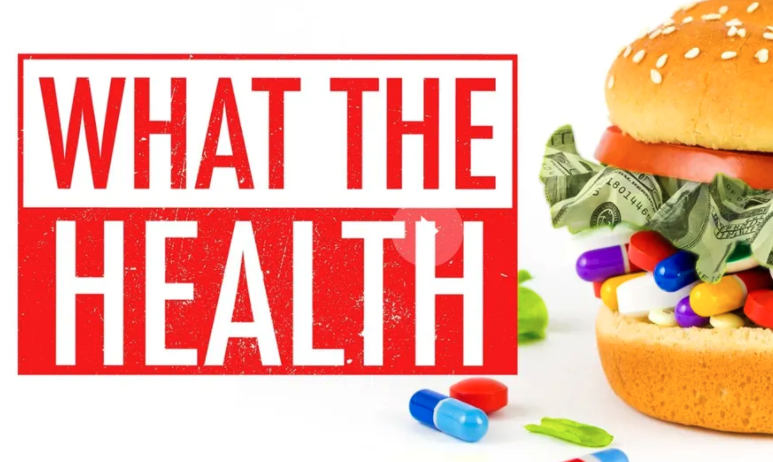 Here is another one you can stream on Netflix. Once again, this film has a definite agenda. It offers a very strong critique of the meat, fish, eggs, and dairy product industries. It strongly advocates for a plant-based diet. Not everyone has given this one positive reviews, as critics have suggested it cherry-picks studies that support its position, while potentially ignoring others that don't.
However, the fact that the producer gets some fairly questionable responses from various health organizations about what could be construed as inconsistent direction on the benefits or detriments of various food and the fact that various studies coming out in favor of various food industries were also paid for by those industries is worthy of examination. 
The Game Changers (2018)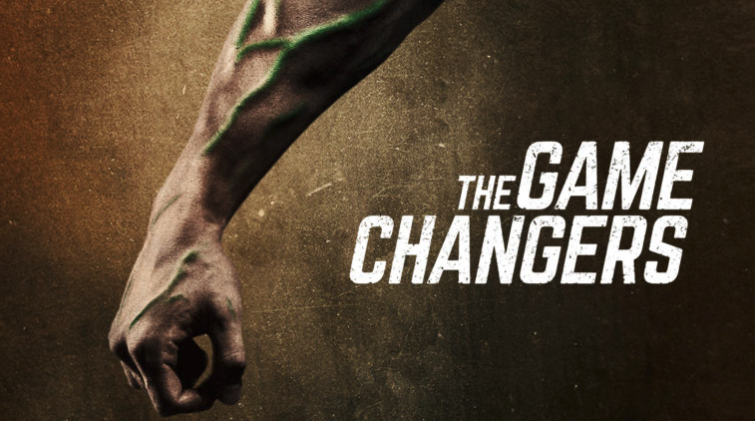 The most recent one on the list, it also has its controversies. Once again, the film advocates for a plant-based/vegan diet. However, its approach is to look at how athletes can recover from injury and optimize performance on a plant-based diet. It takes on questions around how to get enough protein and maintain energy levels, despite eating no meat. It features a number of world-class athletes as case studies in the benefits of a plant-based approach.
The film also includes a few scientific studies or explanations of science that may fall into the category of cherry-picking. It is also very well-produced and offers a compelling argument. The argument is compelling enough that there is no end to the videos and articles focused on debunking the film's premise. You can stream this one on Netflix. 
---